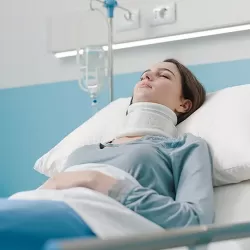 At the Law Office of Michael J. Henry, we provide our clients with legal representation in a variety of personal injury areas in addition to legal services for business and personal concerns, such as commercial and civil litigation, contracts, and real estate. Our firm is a client-focused practice, allowing flexibility to remain in direct contact with the client whether serving in business litigation, commercial litigation, or bodily injury.
When your circumstances necessitate hiring a lawyer you want to work with someone you can trust, someone with experience and who instills confidence. Whether the need is for litigation, commercial, civil or otherwise, real estate, or serious bodily injury and wrongful death, the choices you make will most certainly affect you and the outcome of the matter at hand.
Personal Injury Litigation generally involves the payment of compensation to those who have suffered injuries due to the wrongful acts of another. This area of practice includes not only those who have suffered injuries and survived, but also applies to the estates of and loved ones of an individual who has suffered death due to the wrongful acts of another.
In injury cases, the individual who is injured may recover against a party who is held legally responsible for those injuries. The damages are recoverable both in the past and future. That is, they are recoverable from the time of the injury until trial and from the date of trial into the future. Those areas include the following:
Physical pain and suffering
Mental Anguish
Physical impairment
Disfigurement
Costs of reasonable and necessary medical bills in the past
Costs of reasonable and necessary medical bills in the future
Lost wages in the past
Loss of wage earning capacity in the future
Loss of household services
Recovering Damages
Texas Courts generally allow a family member who has lost a loved one to recover damages from the individual or entity who has wrongfully caused their death. The liability regarding the death or injury of a loved one is complex and requires immediate and thorough attention and investigation.
Generally, the family of one who is killed by the wrongful acts of another is able to recover for their personal losses caused by the loved one's death. The damages that are awarded to the family members include, but are not limited to mental anguish caused by the loss; the loss of care, comfort and companionship provided for by the decedent; and pecuniary loss.
The family members, in other words, are able to recover the loss of support that the decedent offered or in all probability would have offered in the future. These damages are developed through careful analysis of financial documents and in conjunction with the review of a well-qualified economist. These losses may include loss of support or wages in the past, loss of wages and support in the future, loss of household services in the past and future, and/or loss of inheritance.
Texas Law allows the Estate of one who is killed by the wrongful acts of another, but who survives for a period of time, to recover for damages suffered by the decedent from the time of their wrongful injury until they die. These damages essentially include the pain and suffering, mental anguish, physical impairment, disfigurement, and medical bills suffered or received during this time period.
The cause of action on behalf of the Estate is generally referred to as a "Survival" cause of action. Also recoverable by the Estate would be the reasonable costs of the decedent's funeral services.
Catastrophic Injuries
Many times injured individuals or their loved ones are faced with injuries that by their very substantial and long-term nature require special and careful consideration.  Aggressive representation is key against all liable parties so that sufficient insurance coverage can be sought and identified and brought to play to provide appropriate compensation for the parties.
Whether it is a spinal injury that causes paraplegia or quadriplegia or a closed-head injury that causes severe mental and/or physical deficits, individuals or loved ones affected by Catastrophic Injuries must take special care to see that those that are affected are taken care of for the rest of their lives. Those affected parties and their attorney must provide exceptional care so that an income stream will be in place to provide sufficient care for the rest of their lives.
Annuities, under appropriate circumstances, can be used to provide such an income stream. These annuities combined with certain lump sum payments and carefully drafted trusts may provide the support, medical care, lost income and long-term custodial care as appropriate. Henry maintains a network of life care planners, disability experts, and economists that work with the treating physicians and healthcare providers to develop a detailed plan.
Construction Injuries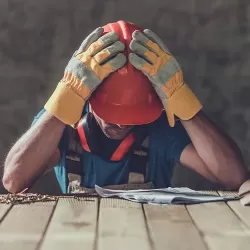 Commercial and residential construction projects by their very nature create a complicated web of entities that are responsible for the safety on a construction site. These include the general contractor, sub-contractor, material providers, and supervisors and employees of the aforementioned entities. 
The responsibility for injured workers is oftentimes defined by contractual provisions by and among the entities as well as statutes and common law of the State of Texas. As in all injury or death cases, an early investigation is critical to insure that the facts and documents as well as equipment surrounding a construction injury are preserved for potential litigation.
Attorney Michael J. Henry has developed long-term relationships with engineers, architects, general contractors, electricians, electrical engineers, and other experts to provide a detailed and quick analysis of complex construction cases.