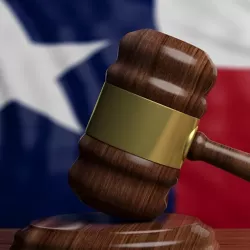 Attorney Michael J. Henry, and his team in Fort Worth, offers clients throughout North Central and Northwest Texas the highest quality of representation in Oil and Gas Disputes, Breach of Contract Litigation, Employment Litigation, Commercial Litigation, Personal Injury Litigation and Wrongful Death Litigation.
Attorney Michael J. Henry strives to offer his clients the best service in every case, whether you need personal injury lawyers or business litigation attorneys. We provide clients constant access to our staff, and we make it a priority to keep clients informed throughout the legal matter we handle. Regardless of the challenges, our law firm stands ready to aggressively advocate for our clients.
Board Certified
After successfully representing clients in Civil Litigation for more than three decades, Attorney Michael J. Henry is eager to continue serving the Community of Greater Tarrant County and all of North Texas.  Board Certified for more than three decades in Civil Trial Law and Personal Injury Trial Law, he is able to offer high-quality representation in all areas of Civil Litigation.
We pride ourselves on being the best law firm in North Texas. Attorney Michael J. Henry is Board Certified by the Texas Board of Legal Specialization in both Civil Trial Law (since 1990) and Personal Injury Trial Law (since 1988).  He is also a member of the prestigious American Board of Trial Advocates (President 2006, National Board Member 2007), is "AV" rated by Martindale-Hubbell, signifying that other attorneys rank Michael Henry at the highest level of professional excellence. 
He has been named a Super Lawyer for 2004 through the present year.