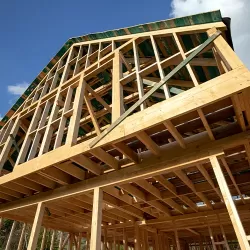 Attorney Michael J. Henry has represented both Plaintiffs and Defendants in residential and commercial construction cases.  Attorney Michael J. Henry in Fort Worth, Texas has experience representing construction companies and property owners alike. 
These cases generally involve disputes regarding the quality of supervision or construction materials or other professional services provided in regards to construction of homes and commercial buildings. 
This includes clients ranging from small family-owned businesses to large corporations with worldwide projects.  Our clients have included every segment of the construction industry, including builders, developers, designers, building owners, lenders, and insurers.
Non-payment  / Breach of Contract
We have decades of experience representing clients in breach of contract cases.


Mechanic's Liens
We are helping contractors and sub-contractors protect their interests and recover from non-paying property owners either through settlement or foreclosing on the lien.


Claims Over Defective Work
There are also specific issues associated with service contracts that you should be aware of, the most important being the warranty provision.


Scope of Work Disputes
Always use an independent contractor agreement when you intend for this type of relationship. If you need help with any aspect of independent contractor agreements, call us today.


Acceleration Claims
In order to enforce a promissory note, the creditor must bring a lawsuit against the debtor. Contact us for more information
Whether the issue is a contract dispute that is preventing a project from moving forward or litigation over a defect discovered by a homeowner, Attorney Michael J. Henry in Fort Worth, Texas is the resource you need to achieve a positive result. 
When the workmanship performed on a house or office building is defective, the owner has to expend significant time and money to fix it. Attorney Michael J. Henry vigorously pursues compensation for clients in construction defect cases.